Discover how CarePlus can help reduce your out-of-pocket costs for dental services!
Quality dental coverage can cost more than we like and dental benefits haven't kept up with inflation over the years. In fact, most dental insurance providers haven't raised maximum limits for decades. As an example, the typical dental insurance policy today provides an individual with a maximum of $1,000 in dental benefits...the same maximum as 1975! And this assumes you're even offered dental benefits from your employer.

CarePlus Dental Plans can help individuals and families significantly save money on dental expenses. Whether you're looking for general dental coverage or looking to save money on dental specialties like orthodontics (braces) or dental implants, we have options that can help you save.

Below is an overview of the savings offered from our Diamond and Platinum plans.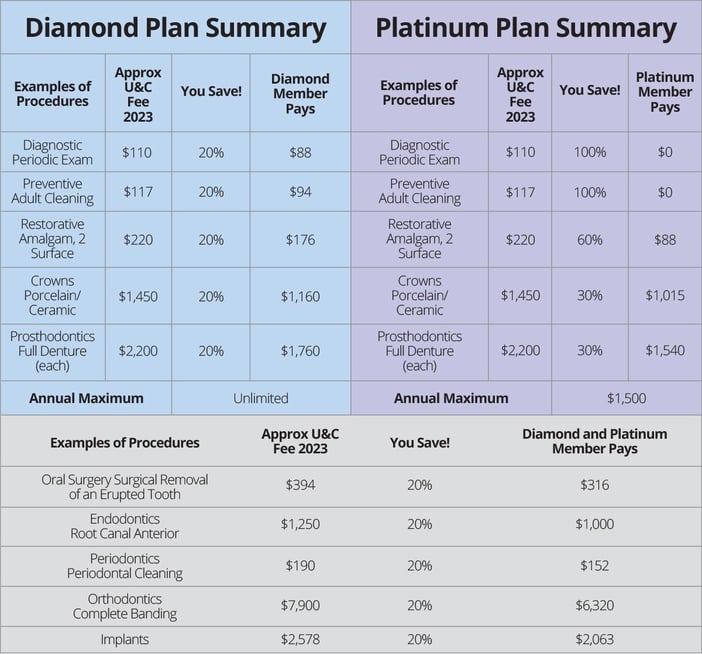 Both dental insurance policies include:
10-day right to cancel!
No Co-Pays OR Deductibles!
No waiting periods OR missing tooth exclusions!
All Specialty Providers within the Dental Associates Network!
Begin our easy enrollment process today!