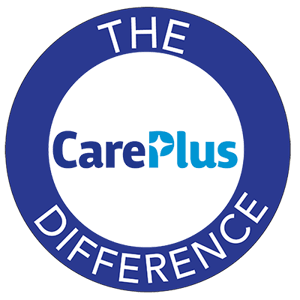 In today's competitive labor market, employers are always looking for an edge in providing high-quality benefits in an economical manner to attract and retain the top talent. A CarePlus voluntary dental plan helps your group clients meet this objective at absolutely no cost to the company. That's right; you can offer a high-quality, low-cost CarePlus dental plan on a completely voluntary basis with no cost to the employer.


The CarePlus Voluntary Group Dental Plan Difference
There are dozens of group dental plan providers in the market who can claim to offer ease of administration with what appears to be comprehensive dental coverage—don't be fooled. CarePlus goes way beyond these basic plan features:
CarePlus voluntary dental plans have zero (0) deductible.
CarePlus voluntary dental plans have no waiting periods on major services. Enrolled members are eligible for fillings, crowns, root canals, and other major services from the first day of coverage eligibility.
The minimum required enrollment count in a CarePlus voluntary group dental plan is only two (2) employees.
If your employer group purchases a CarePlus Base Plan, cleanings and exams do not count towards the annual benefit maximum. This feature leaves more benefit dollars per year for any major services that may be needed. Read on!


The 2020 CarePlus Base Plans Are a Convenient, Cost-Effective and Benefit-Rich Option For Your Group Dental Clients
CarePlus offers three different group base plans options for 2020. These plans are available to groups up to 100 eligible employees where no other group plan is current in place. The rates and benefits are set, and your group simply selects the plan that works best for their employees. If at least two (2) employees desire coverage, enrollment can happen on the spot with no underwriting. For a group looking to start a dental plan at any time, it doesn't get any easier than this! Request a quote below and one of our representatives will share our base plan designs with you.


Contact a CarePlus Representative Today!
If your client is interested in adding a CarePlus plan option for their employees, Request a quote and a representative will call you to discuss the comprehensive, affordable dental coverage we can offer your clients!


Read More about CarePlus Group Dental Plans