As a broker, you're always looking for the best benefits for your clients at the best value possible. This value should include not only excellent dental benefits but also excellent service and innovative product offerings as well.

CarePlus provides excellent dental coverage through our relationship with Dental Associates, but what if your client's employees don't have a Dental Associates clinic in their community? That's where our partnership with Midwest Dental can provide your clients the benefits they need coupled with the convenience they want.


CarePlus Establishes Relationship with Midwest Dental
CarePlus has partnered with Midwest Dental and a national PPO network to form a statewide relationship with nearly 100 clinics all over the state. We offer generous in-network benefits as well as out-of-network benefits to provide members with the most comprehensive dental benefit options offered as one plan called CarePlus Total Access. It is a unique option that offers maximum choice to its members with the best benefits through participating providers.


CarePlus and Midwest Dental Clinic Locations
Here is a snapshot of where CarePlus and Midwest Dental clinics are located in Wisconsin: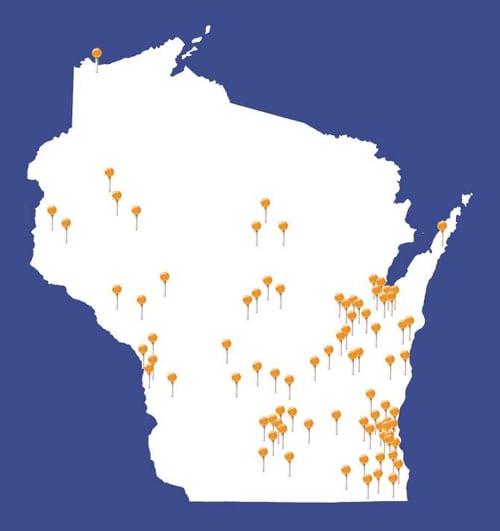 Click here to download a full list of clinic locations and cities.


What is CarePlus Total Access?
CarePlus Total Access is a group dental plan that features the state's only full-integrated dental provider network, eliminating the need for specialty care referrals. This plan encourages its members to seek only the dental services they need—we never impose a deductible or waiting period on any covered services. Your client's dental care will be covered by a network that's easy to do businesses with, and we support electronic transactions for increased efficiency.


The Power of the Midwest Dental & Dental Associates' Combined Provider Networks
Dental Associates, the exclusive provider of CarePlus Dental Plans, has been serving eastern Wisconsin families since 1974.
Our relationship with Midwest Dental will provide statewide coverage for Wisconsin-based employers and employees.
With the CarePlus Total Access product, your clients will experience industry-leading benefits if they receive their dental care at a Dental Associates Clinic or Midwest Dental Clinic location.
Here's an example of what your client's plan could look like with CarePlus Total Access: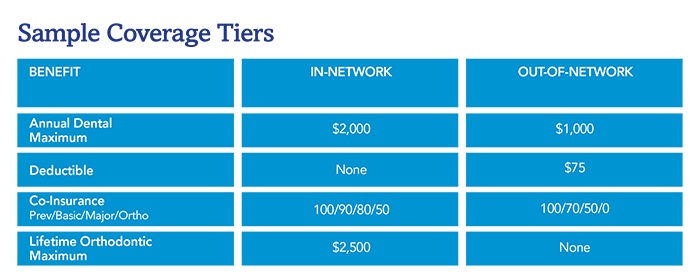 Contact a CarePlus Representative Today!
Interested in learning more? Have questions? Request a quote and a representative will call you to discuss the comprehensive, affordable dental and vision coverage we can offer your clients!



Read More about CarePlus Group Dental Plans