An Effective Employee Wellness Program Starts With a Quality Dental and Vision Plan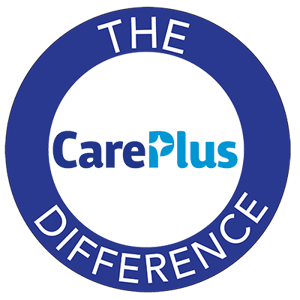 Good oral health is a critical component of overall health and wellness. Poor oral health can lead to gum disease, which is a leading cause of heart disease, high blood pressure, diabetes, stroke, and head and neck cancer. CarePlus Dental Plans can help your employer groups offer an affordable high-value group dental plan that will promote oral wellness and overall well-being.
In addition to maintaining a clean and healthy mouth, did you know annual eye exams are also a clear window into overall personal health? Yes; the mouth and the eyes are key indicators of one's overall health.
Through our relationship with Superior Vision, CarePlus Dental Plans can now help your clients maintain even better overall health. We offer multiple comprehensive and cost-effective vision plan solutions alongside our completely customizable group dental insurance options, making it even easier for your groups to get excellent coverage at a great value. Learn more about our relationship with Superior Vision here.
Read on to learn the connection between oral wellness and overall wellness. To get started on a proposal for your client groups, contact your CarePlus Sales Executive today.


The Connection Between Oral Health and Overall Wellness
Here are just a few ways that oral health is connected to overall wellness:
The Surgeon General reports that nearly 50% of American adults have gum disease.
Gum disease increases the risk of heart disease, high blood pressure, and stroke.
If you have diabetes and bleeding gums, your risk of premature death increases by 400 to 700%.
Gum disease and tooth loss increase the risk of Alzheimer's disease.
Pregnant women with gum disease have a 1 in 5 chance of giving birth of a healthy child of normal size.
Harvard studies state gum disease increases pancreatic and kidney cancer risk by 62%.
Eliminating gum disease adds 6.5 years to your life.
93% of people with gum disease are at risk for diabetes.
Gum therapy improves blood vessel health and helps prevent heart attack and stroke. Healthy gums help prevent diabetes.
People with gum disease are twice as likely to die from heart disease and three times as likely to die from stroke.
Gum disease increases the risk for head and neck cancer.

Sources:
Centers for Disease Control and Prevention, American Dental Association, The American Academy Oral Systemic Health, Journal of Periodontology, Harvard University School of Public Health, The Wall Street Journal


Help your employer groups to maintain the best overall health by offering them a comprehensive dental plan through CarePlus. They'll receive excellent benefits and care, while making less work for you.


Contact a CarePlus Representative Today!
Interested in learning more? Have questions? Request a quote and a representative will call you to discuss the comprehensive, affordable dental and vision coverage we can offer your clients!


Read More About CarePlus Group Dental Plans